SUPPLIER DISCOVERY
Supplier discovery for maximum agility.
Make insightful and timely decisions with instant access to information on current and potential suppliers.
Currently in closed beta.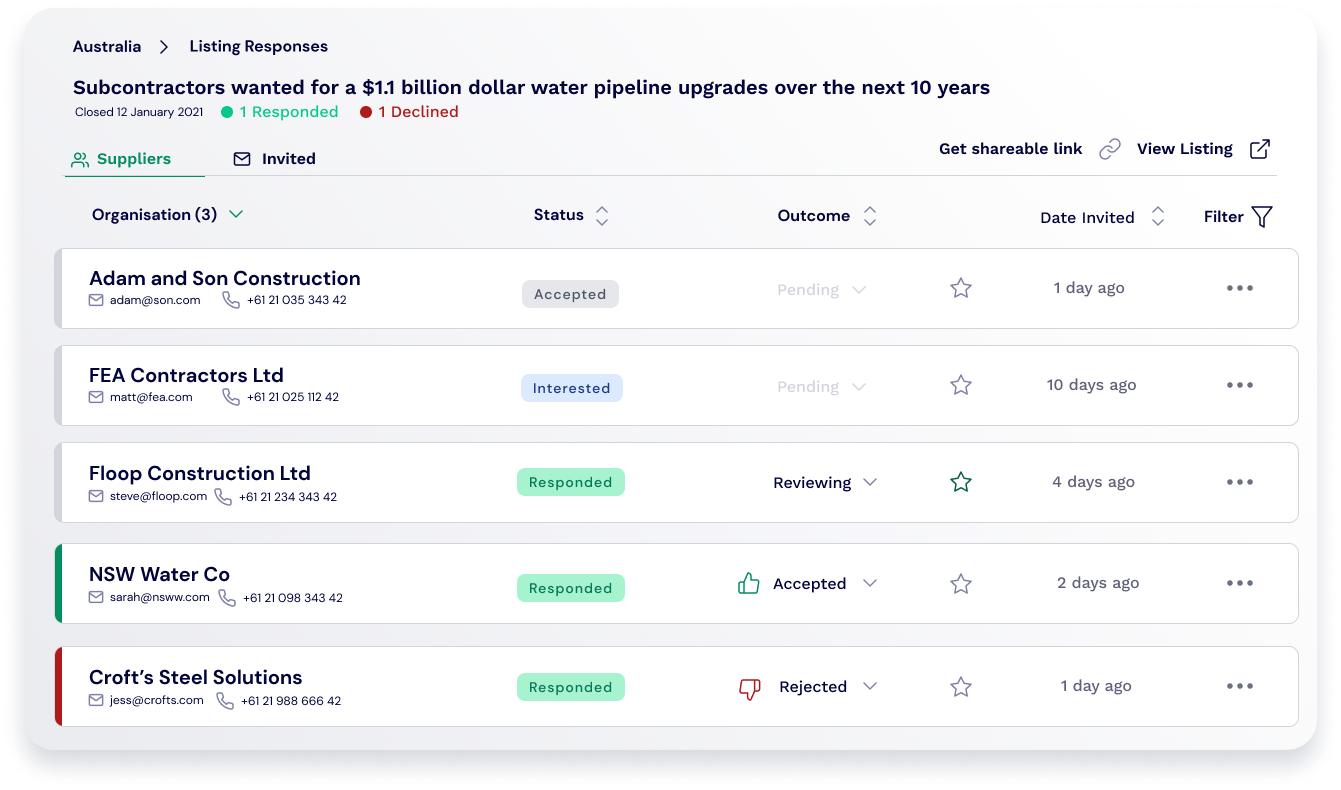 POWERFUL FEATURES
Get visibility into your supplier landscape.
Does this sound familiar? You're aware of an existing supplier but don't know if their certifications are up to date? You need to find a supplier for a new requirement but have no idea where to start? You have a new corporate directive to increase ESG spend? If you're using manual methods to find and manage suppliers, you're wasting precious time and effort. At Cotiss, we deliver clean, accurate, validated, and complete data that allows your organization to find the suppliers you need quickly and easily.
Filter & Find

Compliance Visibility

Supplier Reporting

Data enrichment
Tired of spending hours pre-vetting new suppliers?
Narrow your search with specific filtering by certifications, requirements, location, and more.
Reduce risk & increase visibility.
Gain visibility over the key compliance requirements for your organisation, with up to date reporting & automated validation.
Ensure you're working with the best suppliers in the market.
Gain insight into the performance of suppliers at an individual & market level across the metrics that matter to you.
Identify your small and diverse suppliers and track changes.
Always have the latest diversity certifications on your suppliers. Get your data enrichment results in days; not weeks or months.